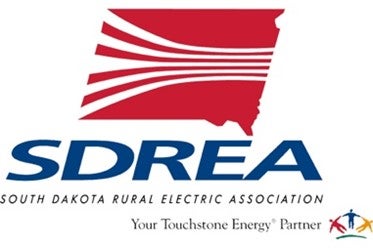 The South Dakota Rural Electric Association (SDREA) Board of Directors has selected Steve Barnett as the statewide organization's new general manager.
SDREA, which has served as the chief advocate for the state's electric cooperative consumers for nearly 80 years, tapped Barnett to lead the association as the electric utility industry faces a rapidly changing future.
According to SDREA Board President Don Heeren, Barnett possesses the leadership skills and experience to help member cooperatives navigate through an array of challenges such as supply chain issues, transmission constraints, environmental regulations and economic market uncertainties. SDREA provides services in several key areas such legislative and regulatory lobbying, operations, training and safety, communications and more.
"One thing that clearly stands out about Steve is that he is a consensus builder and he understands our mission to deliver quality service at the lowest rates possible for our members," Heeren said. "He has a terrific personality and an impressive ability to relate to folks of every political background, orientation and persuasion. Steve has consistently demonstrated his effectiveness as a leader throughout the trajectory of his career and I know he's eager to work with our cooperatives to accomplish our individual and collective goals for the future."
A resident of Pierre, Barnett currently serves as Secretary of State and is expected to assume his duties at SDREA before the end of the year. Barnett earned his master's degree in business administration from the University of Sioux Falls and has held positions within the South Dakota Republican Party, Wells Fargo and U.S. Sen. John Thune's office. He served two terms as State Auditor and was elected by his peers as vice president of the National Association of State Comptrollers (NASC), as well as serving on the Executive Committee of the National Association of State Auditors, Comptrollers, and Treasurers (NASACT).
He and his wife, Nicole, have four children and are both natives of Aberdeen.
Barnett said he welcomes the opportunity to serve as an enthusiastic advocate for the state's electric cooperatives and noted the system's lengthy history of improving the quality of life for cooperative member/owners while having a positive impact on the communities they call home.
"I'm very excited to play a leading role in representing our cooperatives and our more than 250,000 members who work and live in every corner of the state and who rely on the power we deliver," Barnett said. "The visionaries who began this movement many decades ago sparked a movement that has grown into a strong network of independently owned and independently controlled cooperatives that strive every day to carry out that early vision. It's very humbling to be chosen as the next leader of SDREA and I'm looking forward to working with our stakeholders throughout the system to continue that legacy of service and success."